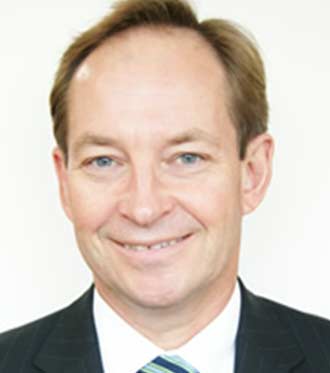 Professor Stuart Graham M.B.,B.S. (Syd) M.S., PhD., F.R.A.N.Z.C.O
Professor of Ophthalmology, Australian School of Advanced Medicine Glaucoma, diseases of the eye
Professor Stuart Graham completed his medical training at Sydney University, followed by Ophthalmology training with Fred Hollows. He then undertook a 2 year glaucoma fellowship at UBC, Vancouver, Canada. He completed a Masters of Surgery in 1996 and a PhD in 2005. Professor Graham is Head of Ophthalmology and Visual Science at Macquarie University, and a visiting Professor at the Save Sight Institute, Sydney University.
Prof Graham practices as a glaucoma subspecialist, with a special interest in early diagnosis and electrophysiology. He performs laser surgery for glaucoma, but no longer does incisional surgery, referring those cases to other members of the group. His research involves mechanisms of optic nerve damage, including vascular, molecular and genetic factors. His studies include new imaging techniques for structural analysis and dynamic retinal vascular parameters, and advanced MRI techniques to examine cortical changes associated with optic neuropathies. At Macquarie University his research team is studying neurodegenerative pathways with a view to developing neuroprotective therapies for glaucoma.
Stuart has previously served as Chairman of the Ophthalmic Research Institute of Australia (ORIA), on the RANZCO Board and Council, on the Therapeutics Committee of the college, and as the NSW representative of the ANZGIG executive committee. He continues as a Board Member of ORIA and is on the Editorial Board of the journal Clinical Experimental Ophthalmology. He has over 190 journal publications, several current NHMRC/ ARC research grants and is presently supervising 8 PhD students and 3 post- doctoral fellows at Macquarie University.