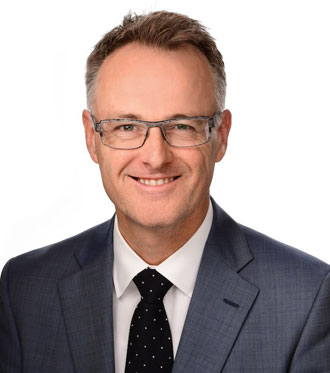 Dr Colin Clement
M.B.B.S, B.Sc. (Hon), Ph.D, F.R.A.N.Z.C.O., F.G.S
Dr Clement specialises in the management of cataract and glaucoma. He is one of Australia's leading experts in the management of these conditions and has built a strong reputation for his pioneering role in the adoption of many new treatment options including minimally invasive glaucoma surgery (MIGS) and non-penetrating glaucoma surgery (NPGS), both of which can be performed alone or in combination with cataract surgery. Patients often consult Dr Clement for second opinions, particularly when dealing with complex conditions. Dr Clement prides himself on prioritising honest and accurate assessments where the patient's welfare is the primary treatment goal.
Dr Clement studied Medicine and Surgery at the University of Sydney, graduating in 2001. Following 3 years of resident training at the Royal North Shore Hospital, followed by 4 years of advanced ophthalmology training at Sydney Eye Hospital, he then moved to the United Kingdom to work as a fellow in clinical ophthalmology at the Royal United Hospital (Bath) then glaucoma fellow at the Western Eye Hospital (London). In 2011, he did further subspecialty glaucoma training at the University of Geneva (Geneva, Switzerland). He is currently a staff specialist in the glaucoma unit at Sydney Eye Hospital and clinical lecturer for the University of Sydney where he tutors and supervises ophthalmologists in training. Dr Clement is one of only 2 ophthalmologists in Australia to be awarded fellowship to the International Society of Glaucoma Surgery.
Prior to studying medicine, Dr Clement completed a PhD at the University of Sydney for research into the brain pathways that coordinate behavioural and physiological responses to pain. Since then he has remained an active clinical researcher and has authored 1 textbook, 7 book chapters and 50+ research papers. He is director of the glaucoma surgery wet lab in the Sight Foundation (Sydney) where he runs courses on glaucoma surgery. He is a founding editor for the journal "Clinical and Experimental Vision and Eye Research" as well as associate editor for the Journal of Current Glaucoma Practice. He provides peer review for many other local ophthalmology journals and has been an invited speaker to conferences both in Australia and internationally.